INFORMATION FOR HEALTHCARE PROFESSIONALS*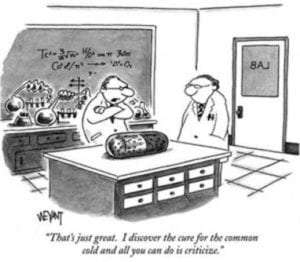 Healthcare Practitioners, Pharmacies and Health Stores - For inquiries, literature and pricing:
call (toll-free in the US) 1-888-484-4523, or 1-512-948-7040; email (info@ForNerveHealth.com), or use the 'contact us' form.
Access Clinical Trial - Sciatic Nerve Paper - Pain Medicine, 11:356-368, 2010. The paper Describes the safety (lack of adverse effects) and superior effectiveness of G - Agmatine® for sciatic nerve nerve health.
Access Clinical Trial - Small Nerve Fiber Paper - Nutrients (Clinical Nutrition), 12 (2):576, 2020; Special Issue: Diet and Nutrition in Neuropathic Pain and Headache. The paper Describes the effectiveness of G - Agmatine® for small nerve fiber health.
Access Clinical Dog Study Paper - Frontiers in Veterinary Medicine, Vol. 5, Article 311, 2018. The paper describes the effectiveness of G - Agmatine®

 for nerve and joint health in dogs.

Access Agmatine Review Paper - Agmatine: clinical applications after 100 years in translation. Drug Discovery Today 18:880-893, 2013.​
Dr. Seeley Feldmeyer five year experience - "I have started using AgmaSet for my own nerve functions and have obtained  healthy sensory functions in my legs. I am using AgmaSet for five years now and enjoy normal sensory functions at nighttime and when walking. Based on my experience I have since recommended AgmaSet to my patients."
Dr. Seeley T. Feldmeyer, M.D., M.S., MT (ASCP)
Chief of Staff, Meade District Hospital
Meade, KS 67864
Dr. Gary Young prescribes AgmaSet® since July, 2010 - "I first heard about AgmaSet back in July 2010 and decided to field test it with some of my patients - people with all kind of health-related nerve functions. And I've been prescribing it ever since that first test patient reported feeling good with healthier nerve functions and a better quality of life."
Dr. Neal G. Snyder Recommends - "I have been a chiropractic doctor for 29 years. I have  excellent results using AgmaSet for health-related spinal-nerve functions of the upper and lower extremities. I recommend this product highly."
Dr. Neal G. Snyder, D.C.
Chiropractic Health and Wellness Center
Los Angeles, CA 90064
Dr. Dana Clark Thanks - "Dr. Gilad, thank you for introducing me to AgmaSet. I manage a large number of patients with varying levels of health-related nerve functions arising from multiple causes and have found the addition of AgmaSet to significantly improve my patient outcomes..."
**Endorsements may be edited for length or to meet legal guidelines. They represent individual experience only, with no material connections and are not to be construed as advertisements or claims.